Title
BAYELSA GUBER APPEAL: SCANDAL AS JUDGE HIDES COPIES OF OWN JUDGEMENT
Description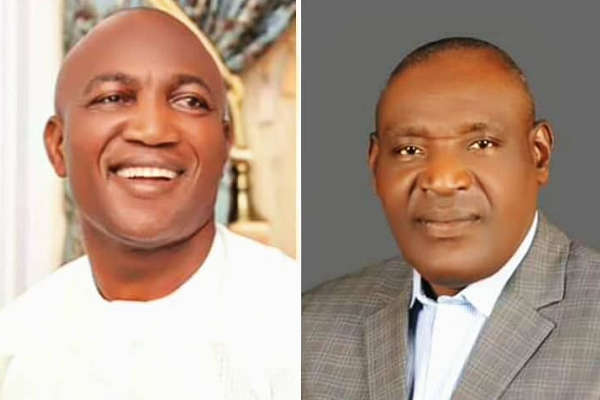 Eight days after delivering judgement on an appeal filed by Bayelsa State deputy governor-elect, Senator Biobarakuma Degi-Eremienyo over his eligibility to contest the November 16 governorship election, the Court of Appeal sitting in Abuja is hiding certified true copies (CTC) of its own judgement..
Any party dissatisfied with the judgement of the Court of Appeal has a 14-day window to approach the Supreme Court. However, such party cannot approach the Supreme Court without including the CTC of the said judgement.
Last Monday, a three-man panel headed by Justice Stephen Adah set aside a judgement by a Federal High Court that Sen. Degi-Eremienyo supplied conflicting names to the Independent National Electoral Commission (INEC), in breach of the Electoral Act.
He held that the lower court erred in law and breached the appellant's right to fair hearing
According to the judge, the matter was brought under Section 36 of the Electoral Act, not as a criminal matter, and the respondents (Peoples Democratic Party PDP) ought to have proven beyond a reasonable doubt that Senator Degi-Eremienyo supplied conflicting information.
When, in the open court, counsel to the PDP, F. N. Nwosu asked Justice Adah for certified copies of his judgement, the judge responded that they were ready for collection after the court session.
However, court officials said that the deputy chief registrar was under strict instruction to use the several public holidays in frustrating Nwosu from getting certified true copies of his judgement.
"My brother, this is terrible. Ive been here for over 15 years. This is the first time a CTC is experiencing such delays.
"Judgement was delivered on December 23rd. Their (PDP) lawyer spent the whole day with our DCR, but was asked to return the following day", a court official volunteered.
"When their lawyer returned the following day being the 24th, our people kept telling different stories. At the close of work, the last story was that they didn't know where His Lordship kept his judgement, and that he couldn't be reached on the telephone", he added.
Site Icon
Visit with QR Code
Based on 0 Votes and 0 Reviews
No review has been added yet, be the first to add it.